Now that the spring creators update has come and gone, a lot of people are wondering what's next? Microsoft has already come out and said they have big plans for the update 'Redstone 5', including a new tabbed interface, timeline feature to other devices, and sets. But the recent test build is also showing a lot more. Lets look!
Their have been hints that Microsoft will be bringing the timeline feature across all devices, not just limited to windows devices. This will also include iOS and Android devices. This isn't set in (red)stone, but theirs a good chance.
The App Recently Screen Sketch has evolved into its own application, less so just a part of windows. This means we will hopefully see a faster development cycle with frequent updates.
This one is minor, but I feel like is a good quality of life change. Microsoft will starting allowing users to name a group of start menu icons.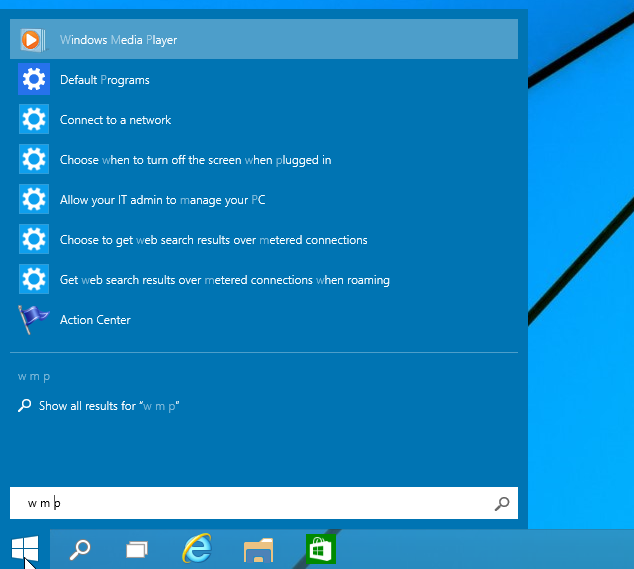 You know that little search bar on the bottom left of your main screen? It's growing more and more useful with every update. When using that search bar, it traditionally came up with a lot of suggested Edge search terms to find what you're looking for, that's about to change. It will now go the extra mile and produce any applications, files, folders, etc… related to your search, instantly and with a preview of the result.
This is another minor quality of life change but very useful. With the ongoing uptick of Bluetooth device adoption including mice, pens, keyboards, etc… keeping track of battery power is crucial. This will be adding the ability to monitor the battery across these devices from your desktop.
Search coming to calendar
Need to find that specific meeting you have 2 months ago so you can remember who was invited? You can do that much easier now with a search bar being added to the inherited calendar app.  This is nothing fancy, it's been in outlook for years.
Snips and Clipboard going to the cloud!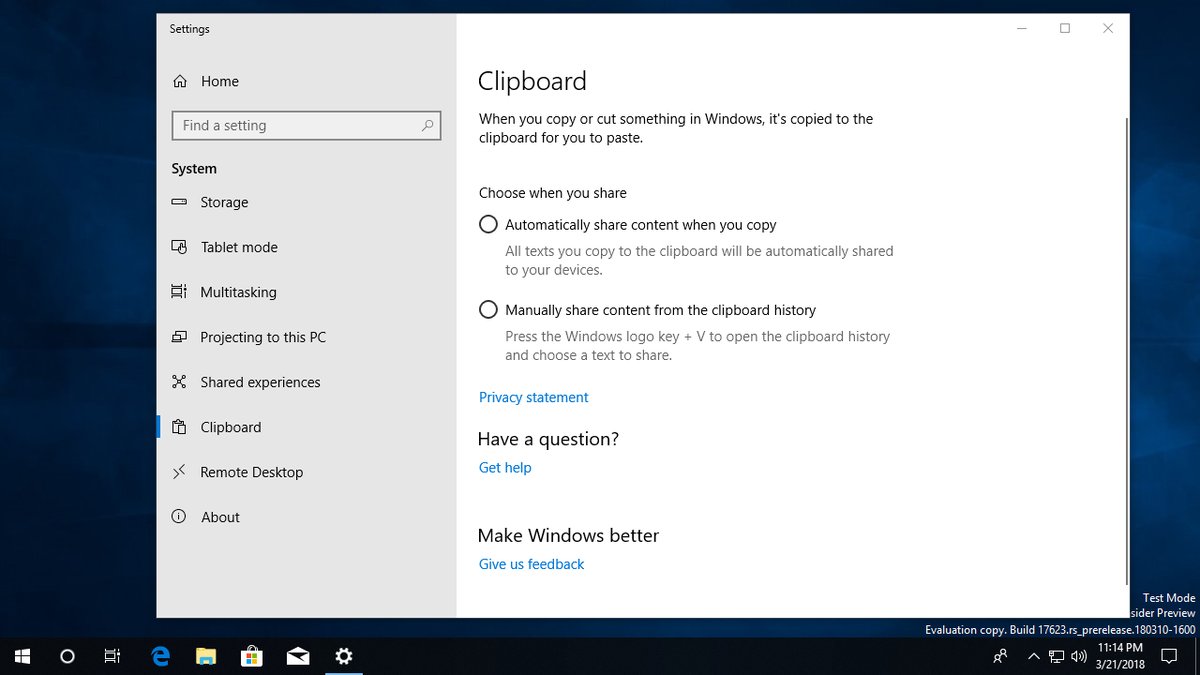 This is one I'm actually pretty excited about, (hence the !) snips and clipboard content will now have the ability to sync across multiple devices. This will also add the ability to stack multiple snippets using CTRL-X, which can also be shared among all of your devices for a paste command. 
I'm sure they'll be some people out their excited about this, adding  a dark theme for windows explorer for less intensity on the eyes. 
Microsoft is attempting to bring back the Sets tabbed interface, allowing you to use tabs to group apps together in a single window, similar to how you do now in a browser. These will share similar shortcut commands as well with Alt+TAB to switch tabs, with Edge following suite with the same optional command.
Currently theirs an App on the test build named "Your Phone" that enables a cross-platform link between your phone and PC. Although many people are already aware of the option to sync text messages between your PC and Phone, this will also enable additional content, such as pictures.